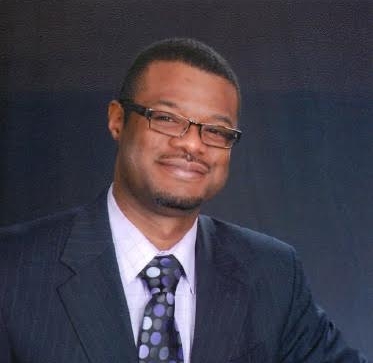 Founder
An Associate Professor of Business and Entrepreneurship at the Community College of Denver since 2012. He is a passionate business leader with management experience in Education, Tax Accounting, and Real Estate. For over 10 years, Mr. Wilson has been conducting college courses in business administration and technology. He enjoys advising businesses, organizations, and individuals how to start up new businesses and careers. He has developed a hybrid system of resources which has facilitated the creation of over 300 business plans in the last 3 years for Introduction to Business courses. He provides numerous workshops and seminars related to entrepreneurship.
Prof. Wilson holds a Bachelor of Arts & Science degree from the University of Oklahoma and an M.I.B.A. with an Entrepreneurship emphasis from Nova Southeastern University.
Nicole Huguenin is the founder and Chief Dream Investor at Wild Dream Walks as well as a Member-Owner of Walk2Connect Coop. She's a former high school teacher turned generosity entrepreneur and alternate style investor in everyday people.
Dee Garcia is an entrepreneur at heart, I've always been fascinated with the many layers and different processes of business hence the launch of Innofinancial Business Services. Helping start-ups and small business are my passion. My clients' success is my success.
My business model is… "Business with a Purpose"
Philanthropy is a huge part of who I am. I founded a non-profit organization creating "Community Partnership" programs between power-house entities and local non-profits to assist and raise money benefiting at-risk youths and low-income families. Advocating for those without a voice.
Matt Hickson is the Marketing and Digital Content Coordinator for BootUp Camps. Matt accomplished his dream of becoming an Olympic-level Long Track Speedskater. However, his career trajectory was threatened due to life circumstances. Nonetheless, Matt persevered and found his new passion in web page and marketing development. He believes you are defined by your actions not by your circumstances and embodies this idea far beyond this text.
Oliver Martinez-Reyes was our summer 2017 Internship Coordinator where he supervised 7 interns. He is currently at the University of Denver after graduating from the Community College of Denver with an Associates degree in Business Administration just a few months after graduating high school. He has a passion for business and entrepreneurship and is always pursuing new learning opportunities. For the past 4 years he has been actively involved with Junior Achievement, a non-profit, who helps students K-12 become business savvy and financially literate. He has spoken at the Colorado Business Hall of Fame for the last three consecutive years, as well as various events across the city. He has skills in marketing, operations, organization, and business planning to name a few. He aims to attain his Masters at the University of Denver from the Daniels College of Business for Accounting and Finance.